The more time spent with our gifted teachers, the more successful our students become. Morgan Academy teachers are proven, committed educators who receive onsite training on a recurring basis.
Core academic classes are kept to a minimum of 12 students, which affords them maximum teacher time, and allows for an abundance of one-on-one attention, as well as small-group instruction. In addition to our four full-time core academic teachers, Morgan Academy offers six part-time enrichment teachers for art, music appreciation, choir, Spanish, yoga, and physical education.
Morgan Academy's K-8 one-room-schoolhouse concept focuses on nourishing individualized learning, creative thinking, collaboration, and social awareness. Our goal is to create strong students and good overall people. We truly believe that good people go on to do amazing things in life.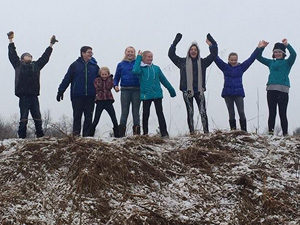 At Morgan Academy, children will join their lively brothers and sisters of all ages, from 5 to 14, where everyone works, plays, and eats together, just as it is in real-world workplaces, neighborhoods, and families.
Everyone is valued. Any conflict due to bullying or cliques is resolved quickly and positively. We encourage parents to let us know immediately of any social or academic problems. Morgan Academy is a friendly family of bright children taught to support each other and learn together with spirit and enthusiasm.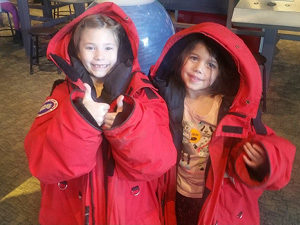 Our curriculum goes well beyond "reading, writing, and arithmetic." When you visit Morgan Academy, you'll experience student projects ranging from papier-mache globes, 3D stinkbug art, and much more hanging from floor to ceiling on every available wall. In addition to teaching math, science, reading, history, and a foreign language, we strive to expose your child to the joys of learning of all kinds—alongside other highly motivated, well-rounded students.
We offer these added programs:
Theater, theater performance, acting workshops, and talent shows
Music appreciation and choir
Hands-on art instruction from a local artist and local art shows
Gardening
Morgan Academy students have enjoyed curriculum-based field trips to the White House, the Library of Congress, the Smithsonian, Colonial Williamsburg, Gettysburg, the Maryland Science Center, and even overnight trips to New York City and Philadelphia.
Additionally, we take advantage of our many local resources, with forays to the Shepherdstown Library, as well as Shepherd University's library, theater, and concerts. And our physical education program offers outdoor sports, including a running club on the playing fields of Morgan's Grove Park in Shepherdstown.
We're also not afraid to test our skills; each year we send individual students and groups to local and state school social studies, science, and theater competitions—with consistent and ongoing success!
WE MAXIMIZE YOUR CHILD'S POTENTIAL
Morgan Academy students are placed into class groups by achievement levels to lessen competitive anxiety. Your child might be with a small group for math, a different group for reading, and then a larger group for a computer lesson. Placement is flexible, based on your child's individual learning style—versus age or grade level.
We understand that no two students are alike, and some learn more efficiently in alternative ways. Additionally, some need individual tutoring, while some work at advanced levels.
Our students set their own pace and compete with themselves rather than their peers. The result is a significant absence of competitive peer pressure and anxiety. In this relaxed but structured atmosphere, your child learns to truly enjoy the learning process, which builds self-confidence and an appetite for hard work and accomplishment.
The student community we create at Morgan Academy cultivates a unique cohesiveness, with older students serving as role models and mentors—which advances the social maturity and coping skills of the entire group.
MAKING THE MOST OF OUR OPPORTUNITY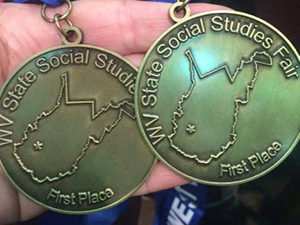 Our entire student body learns and adheres to the HONOR CODE—a work-in-progress philosophy developed by both students and faculty, and amended when necessary. The HONOR CODE imposes a high standard of personal and ethical behavior meant to guide your child through both school and life.
We encourage self-esteem and expression governed by discipline and academic rigor. Children crave structure, even if they initially resist it. We expect our students to work within clearly defined rules of learning and behavior. That said, we respect differing styles of learning and expression among our students, and devote much of our time to building self-esteem in addition to academic skill.
As a result, Morgan Academy test score averages are consistently above the ninetieth percentile—among the highest averages in the country. It should be noted, however, that test taking is not our primary goal. We do not pressure your child to score high on tests. Our students do well because they've learned to love learning for its own sake.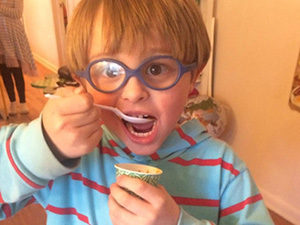 Simply put: we teach a love of learning. We exemplify the notion that "…if you do what you love, you'll love what you do." And we try our best to impress this idea upon everyone who walks through Morgan Academy's doors.
Our students truly love it here, and often don't want the school day to end. Our parents feel confident leaving their children here because we're like a big family, and they're an integral part of it. We urge parents to meet with us often, participate in their child's schoolwork, help with the annual theater productions, attend performances, help design costumes, carpool to activities, attend our competitions, and chaperone field trips. Our parents join our faculty in serving as an inspiration to the students.
If Morgan Academy represents the type of school your child would excel within, please contact us for a visit and an interview. We would love to have your child spend the day with us—both in the classroom and during playtime.