At Morgan Academy's university-based high school, students develop honed critical thinking and interdisciplinary problem-solving skills through an academically rigorous and experientially diverse curriculum. Young people graduate with the tools and ethical bearing they need to be independent citizens who contribute good to their community and beyond.
Small class sizes allow students to benefit from quality time with highly trained teachers and well-rounded peers. On-site, dual enrollment with Shepherd University and our reputation for academic excellence offer limitless exploration and learning.
The schoolhouse philosophy—central to Morgan Academy's entire program—embraces individualized learning, creative thinking, collaboration, and environmental stewardship. In an inclusive community, we empower lifelong, ethical learners who do good work in both senses: work that is high quality and work that advances a more humane, sustainable world.
Morgan Academy High School is currently accepting applications for the 2019-2020 and 2020-2021 school years. Tuition and fees are noted here.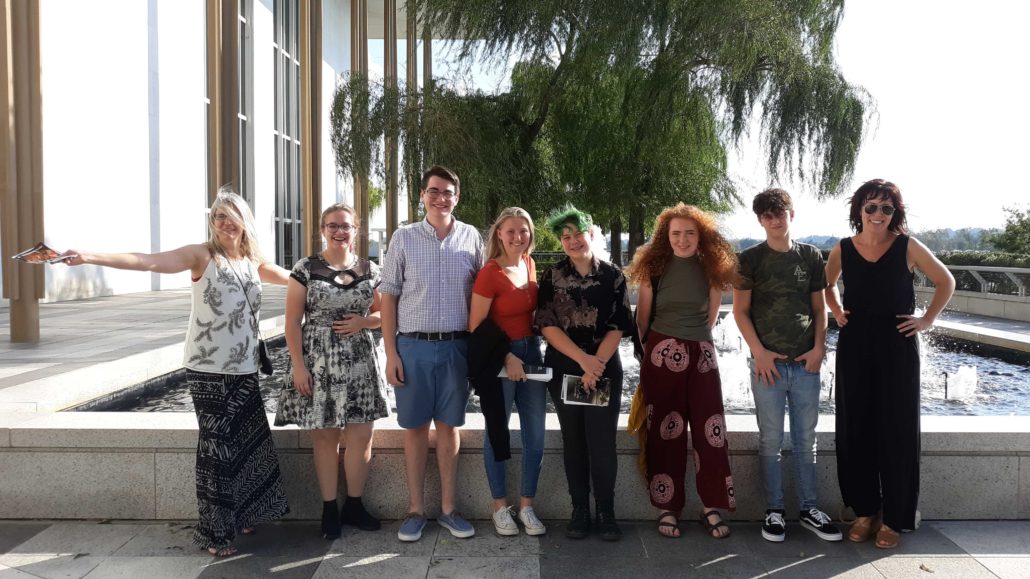 Following their study of T.S. Eliot and Modernism, MA high school students attend the legendary, Tony award-winning musical Cats at the Kennedy Center—Andrew Lloyd Webber's magical, thought-provoking take on Eliot's poetry. Meaningful, off-campus learning experiences are integrated with the high school curriculum throughout the year.