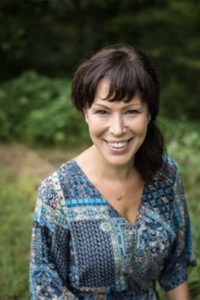 In the Spring of 2004, educators Bernardine Somers and Patricia Neely decided to build a school—a school that would make a child's love of learning its highest priority. The teach-to-the-test models they had observed and rigid parameters they had previously worked within, at times, stifled the natural curiosity and fascinations of children, their instinct to explore the natural world and their senses of wonder and generosity. With similar educational philosophies, Bernie and Patty determined to cultivate in students a deep, lifelong goodness in action and spirit using tools like intrinsic motivation for academics, vigorous respect for the environment, thinking outside the box, and abundant, daily physical exercise. They left behind a points-matter-most, soul-crushing competitiveness, sometimes prominent in other schools, that harms student enthusiasm and buy-in. Instead, they instituted a portfolio- and narrative- style assessment emphasizing feedback, curiosity, and continuous, gradual improvement.
In Morgan Academy's first year, 17 families signed up and a church hall in Uvilla was chosen to house the budding academy. Having registered with the State of West Virginia as a K-8 independent (i.e., private) school, Bernie, Patty, and friends got to work renovating the interior of the hall and, on September 13, 2004, Morgan Academy held its first day of class—utilizing a schoolhouse concept of mixed grade education.
With growing numbers and age diversification, Morgan Academy instituted a system of teaching and learning in pods—flexible cohorts placing children of comparable social, emotional, and academic development together and, yes, named after dolphin herds! While a specific pod's age range generally falls within a two to three-year span, genuine fluidity exists so that a younger student who exhibits significant intellectual and psychological maturity might be best suited in a pod with slightly older or next grade-level students, and vice-versa. A healthy family ethos where "we're responsible for one another and we take care of one another" informs Morgan Academy's pod structure, as does feeling safe. "Kids have the most brain potential," Bernie notes, "and they both absorb knowledge and feel excited to share it when they sense that they are truly safe."
In 2006, Morgan Academy moved to Marvin Chapel near Rocky Marsh Run, just to the west of Shepherdstown, and stayed there through the spring of 2014. After a vibrant eight years and with a growing need for more space, from 2014 to 2016, Morgan Academy took up new residence in a private building near Morgan's Grove Park. Co-founder Patty had also retired in 2008 to spend more time with her teenage children. Her influence remains powerful, her goodwill and virtue still guide the spirit of Morgan Academy.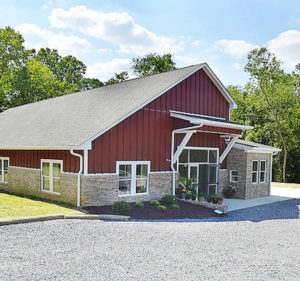 In 2016, Morgan Academy expanded and launched a preschool. The addition of the preschool and continued growth in K-8 enrollment coincided with Morgan Academy's final move to its present locations in Shepherdstown. On the southeast edge of town, on the foundation of a former—rather historic—college bar, The Big Arm, a home for Morgan Academy's K-8 schoolhouse was built anew. Morgan Academy's Preschool is just a few blocks away from the main campus in the center of Shepherdstown, in Asbury United Methodist's renovated annex at 320 West High Street. Bright and spacious, the preschool also features a large, outdoor playground and exploration green.
Moving into this century's new decade, Morgan Academy continues its measured expansion under Bernie's leadership and her deep commitment to the vision of the school she founded—to empower lifelong, ethical learners.